Danceology Studios This is where I teach clogging!!!
My Musical Inspiration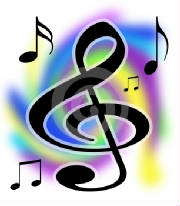 Kasey Lansdale is a classic country singer from Nacogdoches, TX. She is very talented and is hailed as the "Country Siren" by radio stations in East Texas. I have had the pleasure to get to talk with her and choreograph to her music. I love to be able to promote her because I know she will be successful in her vocal ambitions. She has an incredible voice.


My dance to her song 'Back of My Smile' has been taught in (Alberta) Canada, Texas, and San Diego. I also taught a routine to 'Louisiana Blues' in Alberta, Canada.

You can download 'Back of My Smile' at the following link along with several of her other songs. I recently talked to Kasey and they are making 'Back of My Smile' and 'Louisiana Blues'- off of the No More Rain cd available for a download. The original version of 'Back of My Smile' is downloadable under the name 'Back of My Smile2'. The band version (performed with the Daletones: her band) is under the name of 'Back of My Smile'.
Kasey Lansdale and the Daletones
The link to the YouTube teach of 'Back of my Smile' which was taught at the National Clogging Convention in San Diego during Thanksgiving week 2008. ENJOY :-)
I am also excited to talk about another wonderful Texas country/bluegrass artist, Rebecca Henricks. She is advertised as a 'classic country singer with a twist'. She blends bluegrass and traditional country into a style all her own.

The story about how I met her: She and I met the Sunday before National Clogging Convention in San Diego (Thanksgiving 2008). I started choreographing on Sunday night to her 'Ridin' the Plains' -- then flew to San Diego on Monday EARLY-- typed the cuesheet up on Tuesday morning and printed it out on Tuesday afternoon to teach on that Thursday of the convention.

Cloggers loved it!!!! I was so thankful for the support that showed me during the convention.... it meant so much to me.
You can download "Ridin' the Plains' off of iTunes.
The link to the YouTube teach of 'Ridin the Plains' at the National Clogging Convention in San Diego during Thankgiving week (2008) ENJOY :)